about.
Miriam Klein founded a little. film production in 2014 to produce films and series for German and international markets. The company specializes in both original content and literary adaptations.
a little. film production's first movie, Die Letzte Sau (The Last Pig), was released domestically in September, 2016. This was a second collaboration between Klein and director Aron Lehmann.
The award-winning short film Kleptomami (2017) had a successful festival run and sold to various international territories. Original director Pola Beck is working with a little. film production to adapt the film as the TV series #worthit.
Various other film, TV and digital projects are currently in development.
Miriam Klein.
Miriam Klein works as a film producer since 2012.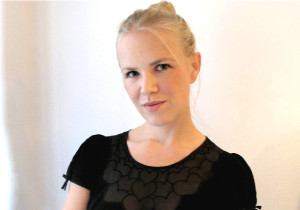 In 2014 she founded a little. film production.